Jeju Public Rental Housing
Foundation
for happy life
JDC public rental housing
By supplying public housing in Jeju Advanced Science & Technology Complex, we support stable residency of Jeju residents and workers in industrial complex, contributing to developing successful Free International City with improved business environment.
Business Overview
Wolpyeong-dong 717 and 717-3, Jeju-do, Jeju Special Self-Governing Province (Blocks A23, Jeju Science Park)
48,792.7㎡
2016.04. ~ 2019. 03.
Total project cost of ₩103.3 billion (for period specified in the 2nd development center implementation plan as amended)
As more and more Koreans move to Jeju to settle, the inflow of population drove up housing price dramatically. JDC has implemented housing project to supply public rental houses to ensure stable residency of the public by utilizing some of its land.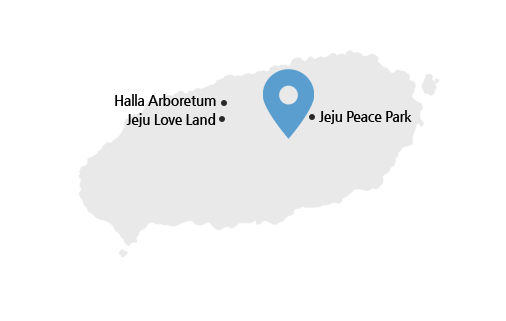 Business Introduction
Stable Housing Supply for Provincial Residents

For the past few years, Jeju witnessed huge increase in population, due to inflow of population wanting to live in clean nature and engage in farming business, booming tourism business and local economy, and tangible achievements from diverse development projects. The soaring housing price, however, led to increase in housing cost for local residents and undermined our efforts to attract corporate investment.

All Together in Unity

JDC and Jeju Special Self-Governing Province committed to play a public-serving role to supply public housing and stabilizing housing price (December 2015), and announced the plan to supply 100,000 houses including 20,000 public rental houses by 2025. In February 2016, MOU on creation and operation of Council for Housing Stability was signed multilaterally (JDC, Jeju Self-Governing Province, LH Jeju Office and Jeju Province Development), and the public housing construction plan was approved in August 2017.

402 Happy Houses and 391 10-year Rental Houses

The public rental housing to be built on Block A23 of Jeju Advanced Science & Technology Complex includes 402 Happy Houses and 391 10-year Rental Houses, with the total project period spanning from April 2016 to March 2020.
The announcement for application will be made in September 2019.

7 Differentiating Factors for Public Rental Housing in Jeju Advanced Science & Technology Complex

1). Parking space: 1.5 times more cars can be parked than legal requirements
2). Underground parking lot: vehicle-free complex on the ground to have sufficient outdoor space for landscaping and ensure pedestrian safety
3). Special features for newly-wed: Happy Houses for newly-wed designed in 2 separate rooms, living room and kitchen, so that they can continue to stay after they have children; public childcare service and communal childcare concept applied
4). Welfare service facilities: various community services available (small library, unmanned postal delivery storage, laundry room, business support service etc.)
5). Electronic car: 10% of parking lots designed as electronic car-only parking lots
6). Renewable energy facility: solar power generation facility and energy storage system (ESS) to help residents save utility bills and implement eco-friendly facilities
7). Landscaping: connecting with external green areas, with air-purifying plants and local plants unique to Jeju
Business Timelin